Little Killer Sudoku – Medium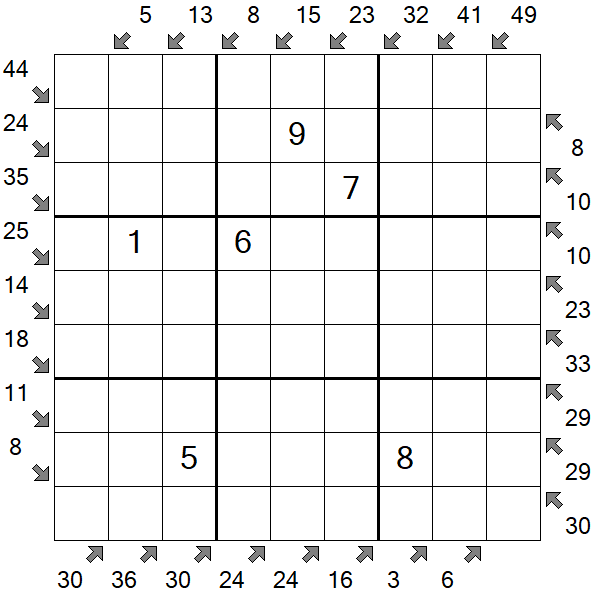 Download puzzle & solution
Share puzzle
Our puzzles are completely free. Please support this website by recommending it to your friends and family. Thank you!
New puzzle
About Little Killer Sudoku
"Little Killer Sudoku" is a variant of the classic Sudoku. It contains numbers and arrows around the puzzle. The numbered arrows show the sum of the digits in the corresponding direction. The digits can repeat in the direction of the arrow.